The best UAVs on the market
Canadian UAVs has spared no expense getting the best unmanned aerial vehicles on the market. Our UAV platforms are designed to handle the toughest of environmental conditions and data gathering challenges. From long range (>25 km travel distance) to high altitude (>700 ft AGL) to high resolution of imagery and LiDAR, we far exceed the needs of our clients to deliver the valuable information they need.
With the most robust autopilot, air-frame and software, the Lockheed Martin Indago military grade UAV is the safest and most reliable means for acquiring data in its class. The Lockheed Martin Procerus Technologies Indago quadcopter UAV brings expeditionary Intelligence, Surveillance, and Reconnaissance (ISR) applications for government, military and search and rescue operations. We have also adapted this platform to handle harsh industrial asset inspections that our clients demand.
The C-Astral Bramor ppX has been chosen to acquire vast amounts of data with our BVLOS capabilities. This platform will allow us to remain in communication out to +15 km and can stay airborne for over 2.5 hours on an electric charge. This allows Canadian UAVs to cover linear distances that exceed the needs of our customer and can cover areas upwards of 8 km² in a single flight. With it's wide range of payloads including hi-res imagery and multispectral lenses, we are able to adapt to our clients demanding needs for data gathering. With the advanced post-processing kinematic (PPK) capability with the onboard GPS systems of the Bramor ppX, we can provide survey grade quality data to our customers for their volumetric calculations.
The Microdrones mdLiDAR1000HR and mdMapper1000DG have been recently integrated into our suite of UAV platforms to help our clients with the 3D Digital Twinning of their assets. The mostly Canadian based UAV has been specifically developed to accurately survey critical infrastructure in the most precise way possible from an aerial vehicle. Their recent partnership with GE Industrial has brought advancements in the platform that aid with accuracy and reliability in the platform.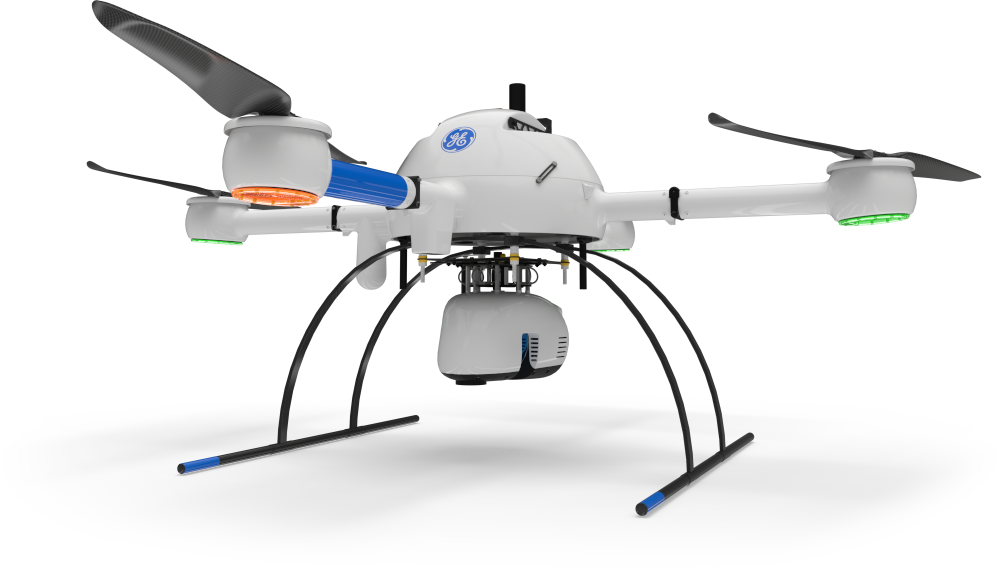 The Flyability Elios V is a great asset for your confined space inspections. This will allow for inspections in areas that pose a threat to human life and therefore can ease in the data gathering and dissemination of critical assets. By sending in our cage drone we have seen savings of over $1 million and weeks in scheduled inspection in some cases. With it's bright LED lights and 1080P video camera, we can inspect the smallest of details to ensure your assets are fully understood before repairs are performed.